Pilgrimages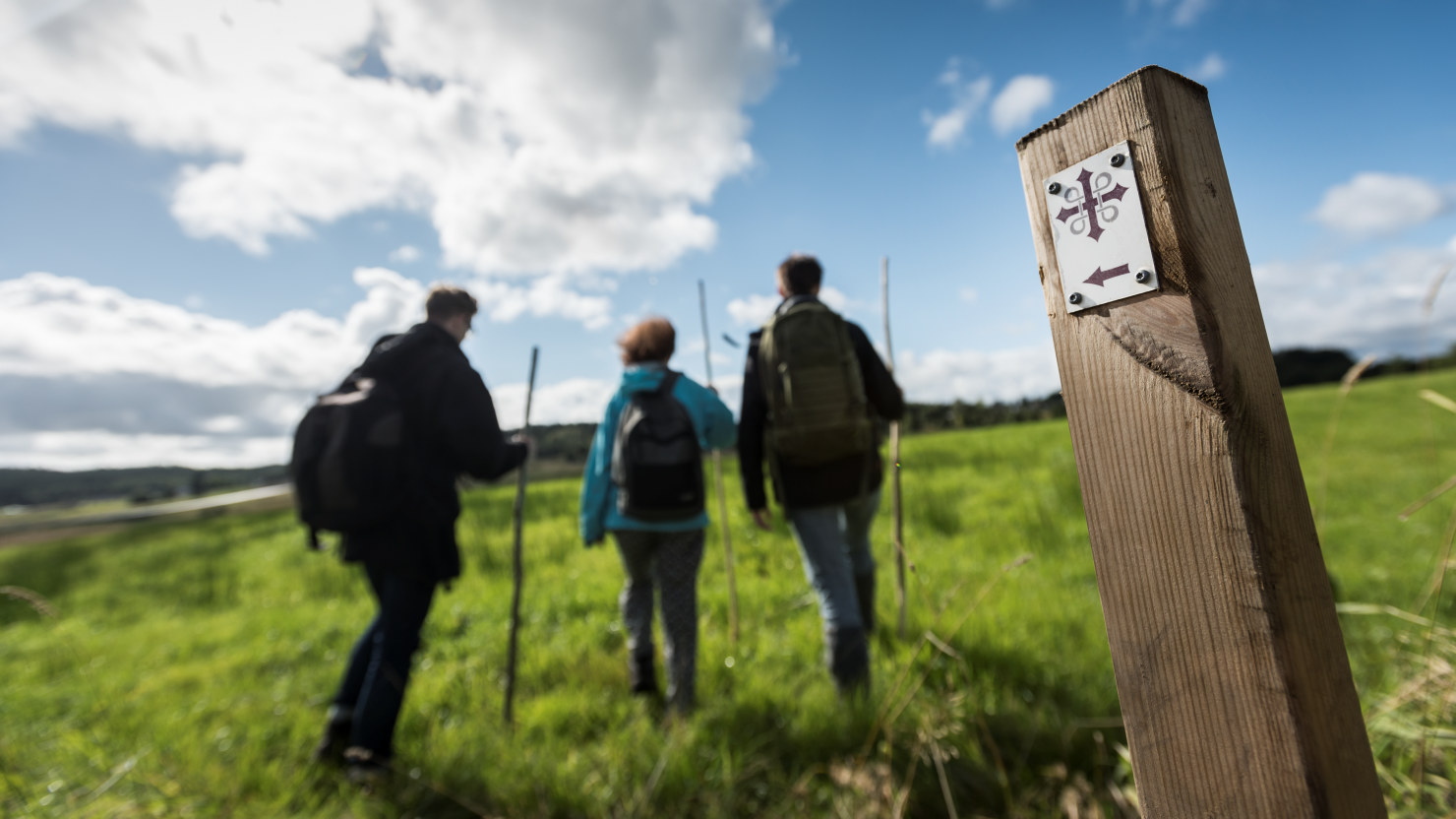 Lödöse has throughout history been an important hub for pilgrimages, due mainly to the fact that it was a port town. During the Middle Ages, pilgrims set off from Lödöse by boat to the continent and the major pilgrim destinations. The Museum has collections that include several objects that bear witness to this.
Unique collection of pilgrim badges
Pilgrim badges were bought by pilgrims at the pilgrimage sites. They were decorative and could be purchased purely as souvenirs, although if the aim of the pilgrimage was to seek a cure for an ailment, it was evidence that the pilgrimage had actually been undertaken. The pilgrim badges made the pilgrims easy to recognise, thus endowing them with a certain degree of personal immunity. All good Christians were expected to provide passing pilgrims with help and support on their journey.
A total of 11 pilgrim badges from the major pilgrim destinations have been found in Lödöse. They originate from Santiago de Compostela, Riga, Cologne, Canterbury, Einsiedeln, Noblat, Vadstena and Skara. Lödöse is one of the foremost sites in Sweden for finding pilgrim badges – a clear indication that it was an important departure point for pilgrims during the Middle Ages.
Updated: 2019-03-18 14:13
Do you have a point of view or ask about the website?
---